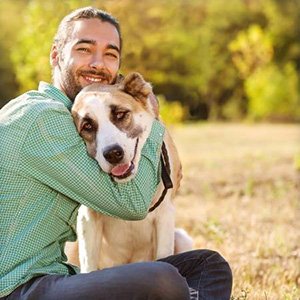 As much as we would like to believe that most people would love to adopt a cat or dog, we do realise that not everyone can for various individual and/or personal reasons.
For many expats, the time they get to spend in Laos is often limited and the cost of moving a dog or cat to their next assignment may prevent them from sharing their love with an animal in need. Some animals do not do well in shelter situation and most – if not all – rescued animals can benefit from the love they will receive from foster families until a permanent home can be found.
A foster home is simply a temporary safe refuge for rescued dogs and cats in order to prepare them for a new forever home. If you choose to foster, you give these animals a second chance at life and it is truly one of the most rewarding experiences you can have!  You will help save a life by just supplying your time, energy, home and most of all LOVE! If you are interested in fostering and meet the following criteria please contact us and one of our volunteers will be in touch with you very soon.
• The primary caregiver of the foster animal must be an adult
• If you rent we require written approval of your landlord and contact information
• We also recommend that your own animals are up to date on vaccinations and spayed/neutered
Through our network of foster homes, we hope to change the lives of cats and dogs and help them transition from their current situation while we locate a permanent, loving home for them.
Please complete the form below to begin your journey as a fosterer with us.